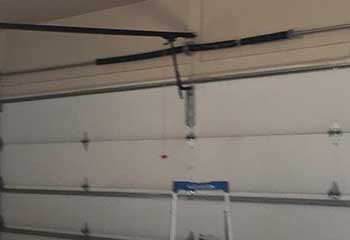 Broken Spring Replacement
Customer Issue: The customer came home one evening to find her garage door not opening. After parking her car outside, she went in and found that one of the torsion springs blew out while she was away.
Our Solution: The garage door was already closed, which made our work less difficult than these operations sometimes are. We disconnected the opener, eased the torsion cones loose to let the springs relax, and paid close attention to the broken spring to prevent fragments from flying off. We then removed the springs, cleaned their spindles, and installed the new pair before reconnecting the opener for testing.
Sandra Renillion
- Newcastle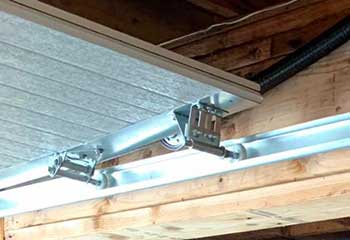 Garage Door Off Track
Customer Issue: The customer's garage door got stuck when he tried to open it, and he found that some of the rollers had come off of the track.
Our Solution: The garage door was disconnected from the opener and clamped into place for safety before our team found the area the customer had noted where the rollers were no longer in the track. The track was opened up and it was found debris had gotten lodged in it. Once the debris was removed, the rollers were guided into place.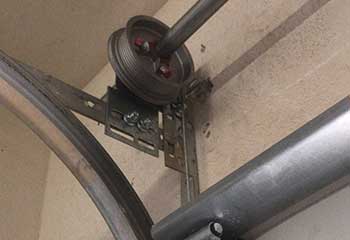 Cable Replacement
Customer Issue: Ms. Reeves' garage door cable had broken from years of wear and tear.
Our Solution: Due to its connection to the springs, our professionals carefully released the tension in them first and foremost, then clamped the door open. The springs were then unhooked to remove the broken cable and thread in the new one before reattaching everything.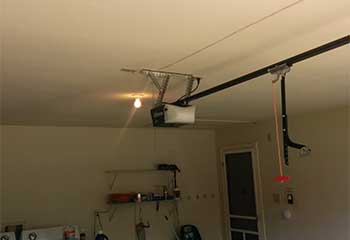 Opener Installation
Customer Issue: Wanted to get an automatic opener.
Our Solution: Understanding the customer's desire for a no-frill, economical, worry-free opener, we recommended the Chamberlain C450 model. It gave him the chain-drive power and longevity with all the safety and security features and modern Wi-Fi connectivity, at a low cost. We then set the new motor unit up at the customer's home and made sure he was completely satisfied with its efficient operation.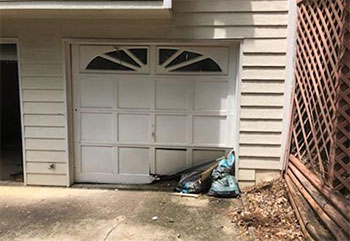 Panel Replacement
Customer Issue: Panels got damaged.
Our Solution: Our technicians arrived at the customer's home to discover his door sustained some serious damage. We obtained new panels from the door's original manufacturer and then removed the broken sections and installed the new panels in their place.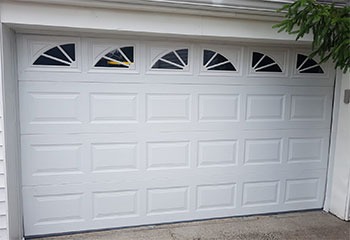 Garage Door Installation
Customer Issue: Needed a new garage door for a new home.
Our Solution: After visiting the construction site and reviewing the plans with the customer, we presented him with different options, and then installed the one he chose - an Amarr® Lincoln garage door that complemented the appearance and characteristics of the modern design of his house.
Maurice Schneider
- Issaquah