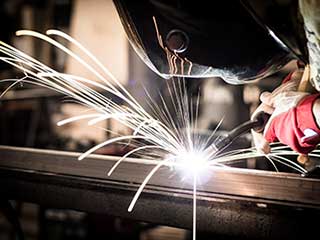 One of the best ways to keep a gate running in good condition is to carry out yearly or biannually (two times a year) periodic maintenance. Most metal gate parts are rated for 8 to 10 years, also depending on the quality and manufacture, but maintenance is known to also extend their longevity. As a residential gate owner, it is up to you to hire a professional company to get it installed, repaired or maintained. Whatever the issue is, you can count on us at Garage Door Repair Issaquah. Read on to learn about some of the more common gate issues you may come across.
Hinges Can Break if Strained
Even an average gate can be very heavy, and all its weight is suspended on four or more hinges. At times, due to corrosion or inferior quality, hinges can get fractured due to this weight. In this case, hinge welding is absolutely essential and must be carried out as quickly as possible.
Can't Open the Gate With the Remote
Most gate openers and clickers are waterproof or are extensively insulated to prevent water damage. However, there can be times when the remote control or clicker stops working or the motor stops receiving the signal. In such cases, a total overhaul of all the related parts is required. If they are beyond repair, replacement is the only option.
Electronic Interference – Intercoms & Openers
Although the intercom is not a broadcasting device, it can still be affected by radio frequency interference. In some cases, such interference can also damage the speakers of the system, forcing you to replace it. Therefore, it is always recommended that a professional technician is hired to install gate intercoms and other nearby electronic systems like CCTV and security systems.
If you have a faulty gate parts that has been causing embarrassment in front of your visitors, then it is time to get it rectified. We repair all types and models of intercoms such as Doorking and Aiphone and are regarded the most reliable company by our customers in Issaquah.
Give our team a call if you need help with:
Ramset Gate Openers
Electric Gate Service
Phone Entry Systems
Wrought Iron Gates