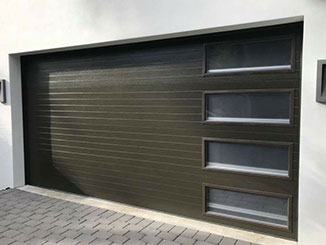 Buying a garage door is a major investment for most - it's important to think about your needs and requirements before making the final decision. There are a number of factors to consider - door size, style, insulation and more.
Standard Or Custom Size?
Garage doors can come in a range of different sizes and can also be customized to fit non-standard openings if required. To ensure you get the measurements written down correctly, we advise you to have a professional help you with the measurement process.
Know The Construction Of The Door
Most garage doors are made out of wood or steel, with the latter being more affordable and easier to maintain in the long run. Typically, Steel doors are also single, double or triple layered. Single layers are made out of a single layer of galvanized steel while a double-layered door has a solid layer of polystyrene or polyurethane in addition to a galvanized skin. Triple layered doors are similar to the double layer version, but they also include a galvanized skin to protect the polystyrene layer. These doors typically offer a thick layer of insulation and a higher R value - all things to consider if you want to keep sound out and prevent energy escape during in the colder months.
Add Your Own Style With Panel Design
Adding window panels to your garage door can be a great addition if you're keen to let a bit more light into the garage. There are a number of different panel designs to choose from, such as short-raised and long raised ones, - these can all be chosen based on personal preference. Glass panels can help in enhancing the overall look of your home by adding depth and lending a distinct feel. Painted panels are also popular, while flush panels are flatter and blend in well with the wall if you're looking for something more discreet.
More Than Just A Garage
For many, a garage's function is no longer limited to simply housing a car. It's is an extension of your home and can be used for a range of other household purposes. That's why choosing the right door and look for your property is important. Not sure where to start? Give our team a call at Garage Door Repair Issaquah - we have plenty of experience when it comes to helping homeowners choose the right options for them.